ESPADRILLES - OUR TAKE
What are espadrilles? This is a fair question we hear often you have not been brought up on our part of the world. Espadrilles refer to a type of shoe that has its origins in the north of Spain and date back to many centuries ago.
The espadrilles making is an art. They are handcrafted following a long tradition of artisans and craftsman which knowledge and skills has been passed throughout generations.
Espadrilles are made of natural materials: traditionally jute ropes, and the upper part in cotton.
Following the modern times espadrilles have evolved while keeping their charming and traditional touch and nowadays espadrilles have incorporated a rubber sole (that makes them more durable) and the upper part can be found in canvas cotton, leather, blended materials etc.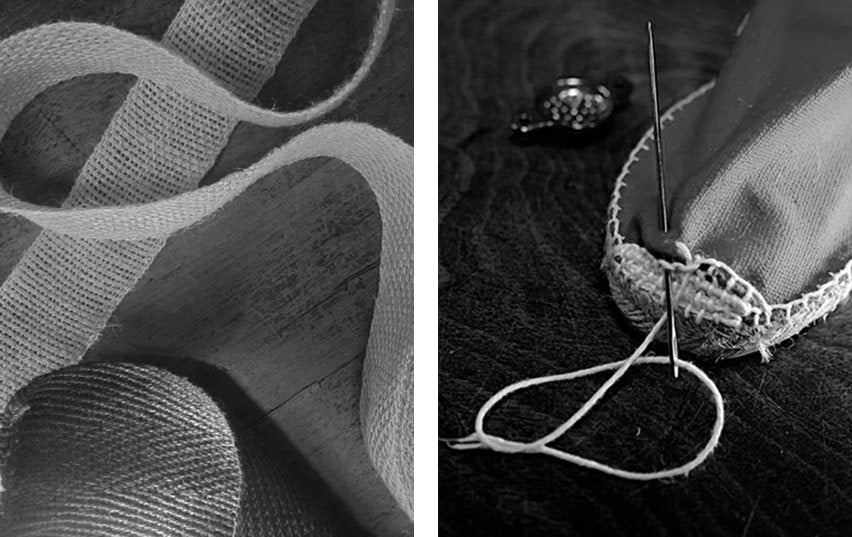 Also from its flats origin we count now with other options and many styles that cater to a wide variety of taste: flats, mid-wedge, wedges, platforms, open toe, closed toe and a long list of different possibilities.
We owe to have some of our favorite, the Wedge, to the geniality of Yves Saint Laurent who was a key pioneer to revamp this back then 'humble shoe' and elevate it to became an essential item in the sophisticated wardrobe of any fashionista.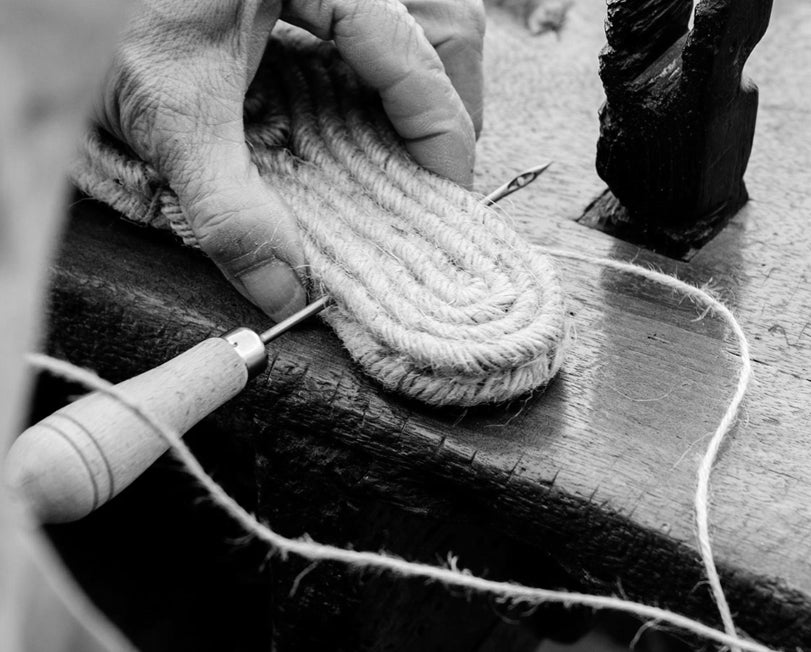 The Art of making Espadrilles
They are several steps in the process of making espadrilles:
Using a spinning machine, the traditional jute rope is made by weaving the jute threads into the shape of a braid.

The second step is making the sole. By hand, the artisan molds those jute braids and gives them the 'boat' shape of the espadrilles and skillfully stitches the sole together.

Using a mold that applies heat pressure the next step is to add the rubber sole.

Previous selection of the high quality natural material chosen for the creation of the espadrilles, the following step is to use the different cutter chosen by that particular style.

The final step and very important is the artisan hands sew carefully the chosen fabric onto the jute sole with care and perfection.